MONDAY NIGHT TEACHING SERIES
Take our weekly dance lessons and improve your dancing. A partner is NOT required.
Register on line to ensure your place and save time at the first lesson.
Current schedule:
Feb 12, 26, Mar 5, 12, 19: East Coast Swing taught by Carmen Colangelo
Mar 26, Apr 2, 9, 16, 23: Nightclub Two Step taught by Michelle Regal
May 7, 14, 28, Jun 4, 11: West Coast Swing taught by Mary Adams
Regular class times:
One hour class over four or five weeks
7:30 – 8:30 pm – Beginner Class
8:30 – 8:45 pm – Dance practice (open to both levels)
8:45 – 9:45 pm – Intermediate Class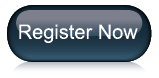 Location:
Lithuanian House, 1573 Bloor Street West
Price: (Beginner or intermediate)
Member: Series $40, Drop in $12
Non-member: Series $60, Drop in $16
Intermediates can also join the beginners for half price ($20 more).
Each class in the series builds on previous lessons. Unless you have previous swing dance experience, we recommend that you do not start or drop in after the first two classes are completed, as that might disrupt the progress of the class. To take the intermediate class you should have a solid knowledge of the basic steps.
Class sizes will be limited, so register early to ensure your place.
Please contact us if you have any questions, and don't forget to check the FAQs.