MONDAY NIGHT LESSON SERIES
Take our weekly dance lessons and improve your dancing. A partner is NOT required.
Covid-19 policy is now in effect.
You must be fully vaccinated and show proof plus photo ID at the first class.
You must complete the screening questions each week.
You will be provided a new face mask each week to be worn at all times.
Class size is limited. Early registration is recommended.
On line registration only. Registration closes at 7:00 pm one day prior to first class.
You should arrive 20-25 minutes before the first class and 10-15 minutes before remaining classes in the series.
Upcoming class: East Coast Swing beginning April 25.
This will be a seven week series taught by Michelle Regal.
Location: Swansea Town Hall, 95 Lavinia Avenue
Class times:
7:00 – 8:00 pm – Intermediate Class
8:30 – 9:30 pm – Beginner Class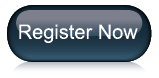 Price: (Beginner or intermediate)
Member Series $50
Non-member Series $65 (includes membership)
To take the intermediate class you should have a solid knowledge of the basic steps.
Please contact us if you have any questions, and don't forget to check the FAQs.