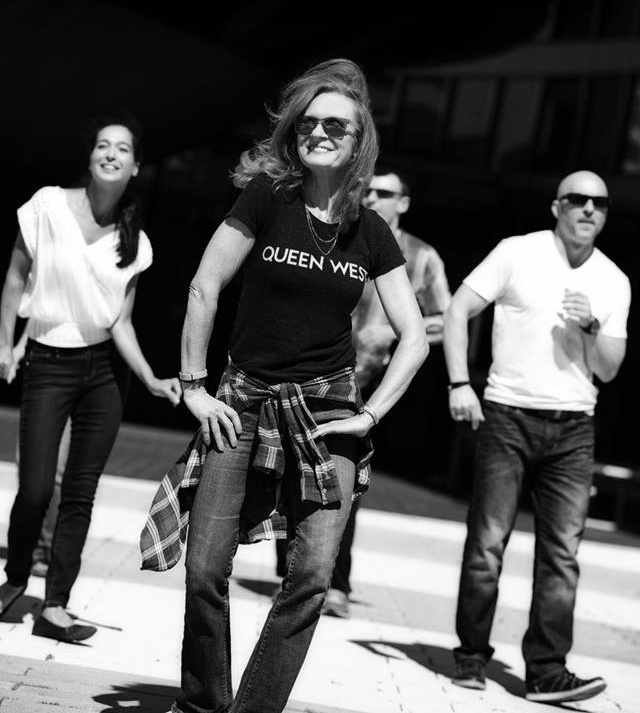 Julie Epplett formed TOWestCoast (pronounced "Tee-Oh" West Coast) in 2001 as a way to promote West Coast Swing in Toronto and bring social dancers together to learn the dance, improve their skills – and for fun!
Sometimes called "Modern Swing" West Coast is a genre of swing dancing known for its versatility and improvisational style – and is danced to a wide variety of music. Julie believes in life-long learning, so continues to train in West Coast and other dances, sharing her insights through group and private lessons.
In addition to teaching classes and hosting dances, Julie assists West Coast Swing Event Directors with their hotel arrangements. She continues to compete, for the pure joy of being on the dance floor, and is often asked to judge – a role she takes very seriously. Julie is an advocate for mental health and is grateful for the support of the West Coast Swing community.