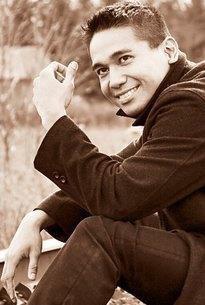 Lucky grew up dancing Hip Hop and learning Body Movements by way of Martial Arts. His interest in partner dancing grew, thanks to Bruce Lee being a Cha Cha dancer.
He has been in the Salsa scene since 2000 and has travelled to perform and teach workshops at different Salsa Congresses and Festivals in and out of Canada.
He has been addicted to Bachata since 2005. In 2007, he is the first to Teach Bachata Workshops Successfully in Toronto and continued to teach locally and internationally. His motto is Enjoy Art of Movement. He is the founder and creator of BachaSutra: Sensual Bachata.Thanks to Manuel Dos Santos, he has been a Kizombero since 2008 and has been teaching Kizomba since 2012. He is the first in Canada, of non-Angolan or Caribbean descent to teach this type of dance. His goal is to spread the love of this sensual Angolan dance.Lucky learned his West Coast Swing basics in 2012, thanks to Julie Epplett, and has been competing locally and internationally, in this form of dance ever since.