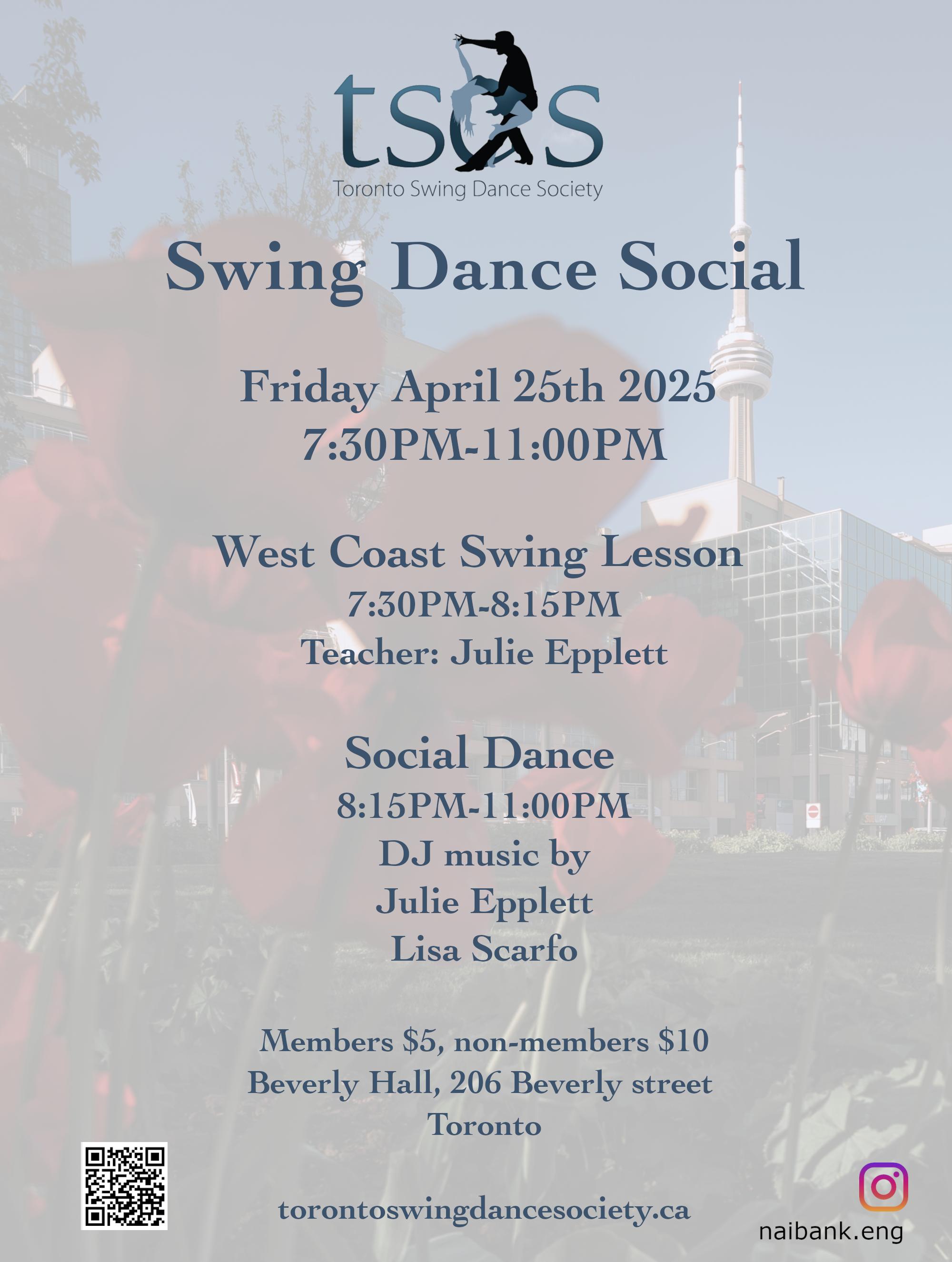 The Toronto Swing Dance Society is thrilled to welcome the Soul Mates to play for us on Friday, Dec 8.
We look forward to soul and R&B music. The band will also include some hustle and rock and roll. It should be a great night of dancing.
The band will play from 8:00 to 11:00. Doors open at 7:30 pm. Get all the details here.