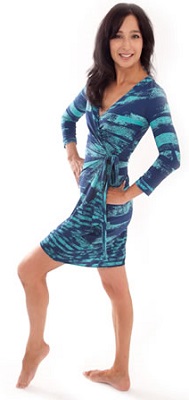 Focusing on Jazz dance from age 11, I continued studying dance in University (alongside my Bachelor of Commerce at University of Calgary). Jazz, Ballet, Modern, and even African took me to a new level in my dancing and opened up performance experiences I will cherish for a lifetime.
Soon after graduation, I discovered partner dancing. A whole new set of skills to explore. After getting a little Ballroom and Salsa under my belt, I was later introduced to West Coast Swing. The music, the connection, the expressiveness, and especially the musicality completely drew me in.
I have danced, studied and competed in West Coast Swing for 18 years. It is my passion and my specialty. In 2012, I was honoured to be the feature dancer in the September issue of Vibrance Magazine.
Currently I teach, demo, and compete in the dance. I love every moment of it. The competition journey has lifted me to the All-Star level where I currently compete (in accordance to World Swing Dance Council point structure).
I also continue to grow in the dance by staying a student of West Coast Swing. I learn from my fabulous mentors and coaches in the U.S., and stay current to its continuous evolution.