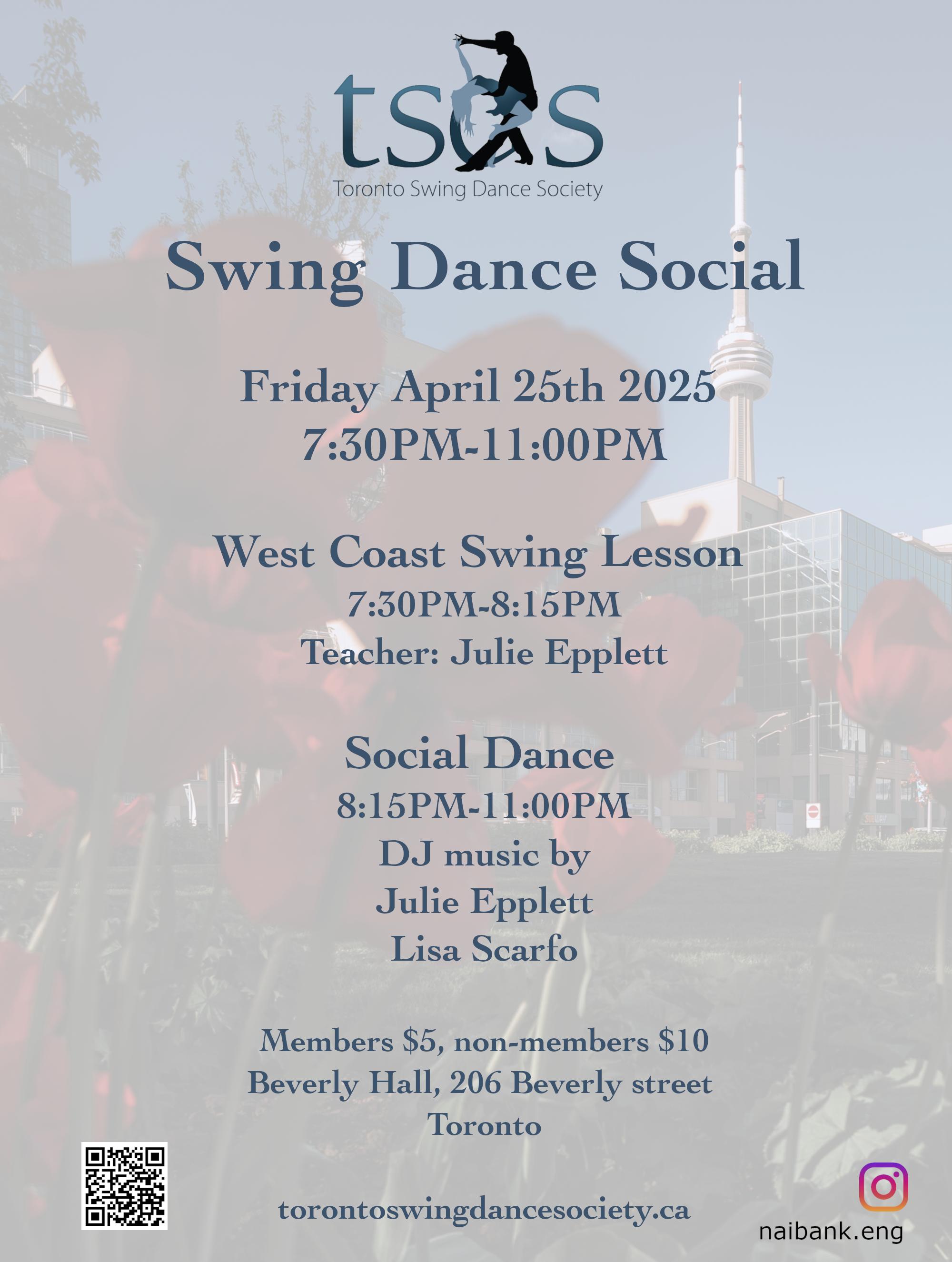 We had a great turnout for the first week of Hustle with Steven James. This series continues until Monday, March 23.
Other March events include a special dance on the 20th with Kim & Company.
We end the month with our Annual General Meeting (AGM) on Monday, March 30. All TSDS members are encouraged to attend.